Find & Book Hotels in Florida
Sunny beaches, exciting theme parks, and colorful cities make Florida a top destination for anyone seeking a bright and fun getaway. Whether you're a family on vacation or a couple taking a romantic escape, there are endless options for everyone—from beachfront hotels to properties near top theme parks. And with many also coming to visit family and friends, there are plenty of great hotels across the state. Plan an unforgettable Florida adventure with Sonesta.
In High Demand
Popular Hotels in Florida
Let us inspire your next adventure.
Stay With Us
Featured Extended Stay Hotels in Florida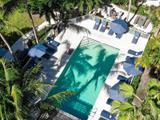 Sonesta ES Suites Fort Lauderdale Plantation
Oversized suites with fully equipped kitchens, free breakfast with fresh coffee, free parking—enjoy a homelike stay at our newly redesigned Fort Lauderdale hotel.
View Property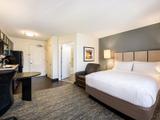 Sonesta Simply Suites Miami Airport Doral
Located only 3 miles from Miami International Airport, this cozy hotel is ideal for overnight and long-term stays alike.
View Property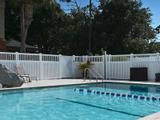 Sonesta Simply Suites Clearwater
Stay within a mile from St. Petersburg–Clearwater International Airport (PIE). This Tampa hotel offers generously sized rooms, a 24-hour gym, and an on-site business center.
View Property
Frequently Asked Questions
FAQs about Florida Hotels