Find & Book Egypt Hotels & Cruises
Whether you would like to stay in a luxury five-star resort, or explore the landmark temples, tombs, and ruins as you sail through the Nile, the Sonesta properties will make you feel pampered throughout your stay. Our 5-star hotels in Egypt are thoughtfully designed to delight every kind of traveler, whether you are on a solo adventure or group tour. Explore the historic and natural wonders of the land from our conveniently located resorts or on Sonesta's luxurious Nile cruises.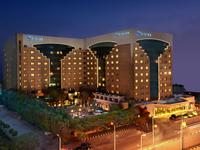 Frequently Asked Questions
Select a Category to View Topics
We love your questions. Here, you'll find some of our favorites and their respective answers. Begin searching by typing in the search bar or selecting from the categories below.