Find & Book Hotels in New York State
Immerse yourself in the colorful seasons, iconic national landmarks, natural wonders, and historic sites of the state of New York with Sonesta. Conveniently located and thoughtfully designed, our hotels in New York State offer accommodation for every kind of traveler and budget. From upscale, downtown NYC experiences to affordable, suburban extended stays, find your ideal location, rates, and amenities at Sonesta.
In High Demand
Popular Hotels in New York State
Let us inspire your next adventure.
The Benjamin Royal Sonesta New York
Luxury Manhattan Hotel
<1 mile from the Rockefeller Center
24-hour Fitness Center
Private Dining Rooms
View Property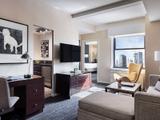 The Shelburne Sonesta New York
<1 mile from Empire State Building
Seasonal roof bar with impressive NYC views
Conference and Meeting Spaces
View Property
Stay With Us
Featured Extended Stay Hotels in New York State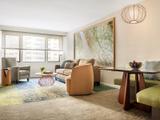 The Gardens Sonesta ES Suites New York
Located on an intimate, tree-lined street in the Upper East Side, this extended-stay hotel offers oversized, apartment-like suites and incredible outdoor spaces.
View Property
Sonesta ES Suites Parsippany
Our Parsippany extended-stay hotel offers studio and one- and two-bedroom suites, an indoor pool, and comfortable meeting spaces, among other thoughtfully designed amenities.
View Property
Sonesta Simply Suites Nanuet
Our Nanuet extended-stay hotel offers large, cozy rooms with fully fitted kitchenettes, 24-hour gym, and other amenities and services designed to make you feel well-cared for.
View Property
Frequently Asked Questions
FAQs about New York Hotels