Welcome to Osorno
Check-in:
4:00 PM
|
Checkout:
11:00 AM
In the city of Osorno, in Chilean Patagonia, find our modern hotel surrounded by a natural environment facing the imposing Rahue River with a beautiful native garden. The 106 rooms and suites at the Sonesta Hotel Osorno feature first class facilities and 2 full-service restaurants, a lobby bar and 24-hour service. Located wit...
Read More +
Special Offers
Deal & Offers in Osorno

5 Days Early Booking Special
Book in advance and SAVE 15%!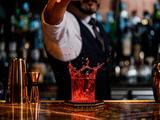 Shake Up Your Stay
Make it special from the start with a voucher for two complimentary cocktails. Cheers to you!

Book 2 Or More Nights and Save 10%
Get a 10% discount for 2 nights minimum stay
Explore the Area
What's Nearby
About The Hotel
Hotel Details
About Our Osorno Hotel
The features and activities of the hotel include: business center, laundry service, parking service, etc.
Sonesta Hotel Osorno is located within the modern complex Plaza Sol de Los Lagos , located on Ejercito 395, Rahue Bajo, Osorno. The complex has a modern casino, bowling alley, restaurants with national and international food, shops, clothing and footwear, and for those who enjoy the nightlife, Plaza Sol de Los Lagos offers an entertaining nightclub.
Business Center
Open 24 hours so that our guests can keep their productivity and stay in touch with their company.
Tours & Excursions
Our reception at the hotel will recommend Tours and Excursions to the most important attractions of the Los Lagos region of Chile.
Parking
Enjoy the convenient parking privileges at the Sonesta Hotel Osorno, free for our guests.
Fitness Center
Keep in shape even when you're on vacation or traveling on business in Osorno at Sportlife , located on the 3rd floor of the complex.
Currency exchange
The hotel accepts US dollars and credit cards. Currency exchange available 24 hours at the front desk.
Check in & Check Out
Our check-in time is at 3:00 pm and the check-out time is at 11:00 am.
Transportation
Move around easily, we offer transportation services to and from the Canal Bajo Carlos H Siebert Airport (ZOS) and downtown .