Book your stay early, pay in advance and SAVE! At Sonesta Hotel Osorno, book your reservation 5 days in advance and save 15%. You will enjoy:
Accommodation
Welcome Drink
Breakfast buffet
*Rates do not include taxes and the offer is subject to availability. Full prepayment at the time of booking is required. Cancellations, modifications or refunds are not allowed.

Book 2 Or More Nights and Save 10%
Get a 10% discount for 2 nights minimum stay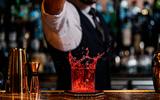 Shake Up Your Stay
Make it special from the start with a voucher for two complimentary cocktails. Cheers to you!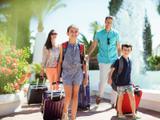 Stay Longer, Save More.
Save up to 30% when you book 2+ nights with code SAVEMORE.