Sonesta ES Suites San Jose Airport
Welcome to San Jose
Check-in:
4:00 PM
|
Checkout:
11:00 AM
At Sonesta ES Suites San Jose Airport we pride ourselves on providing guests with a surprisingly different way to stay. Our hotel is ideally located in Silicon Valley just minutes from San Jose International Airport and downtown San Jose, making our hotel ideal for business travelers. Whether traveling for business or leisure...
Read More +
Planning Comes with Perks
Save up to 15% when you book seven or more days in advance.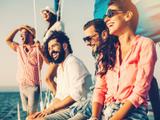 Members Always Save More
Sonesta Travel Pass members enjoy a discount when booking direct. Always. No strings attached. One more way that your membership brings you more.
Travel Pass & Shell + Fuel Rewards®
Travel Pass Members: Book a 2-night stay at Sonesta by February 15, 2023 and save $1 per gallon on your next fuel-up at Shell.
Explore the Area
What's Nearby
About The Hotel
Hotel Details
Our Hotel in San Jose, CA
At the Sonesta ES Suites San Jose Airport, we're community-inspired. The moment you walk through the doors of our San Jose, CA hotel, you're part of it. We take a surprisingly different approach, which means you'll experience a level of hospitality seldom seen in the hotel industry these days. Of course, our hospitality is only part of what will make your stay with us stand out. Our oversized suites have fully-equipped kitchens for the ultimate convenience at mealtime. And you'll enjoy attentive service, everyday surprises that brighten your stay and much more. Plus, you can take advantage of amenities like free breakfast, free Wi-Fi. and convenient self-parking (fee applies). We aim to make convenience and ease synonymous with Sonesta ES Suites, whether you're here for business or pleasure.
The Dish
Feel more at home at ES Suites with free breakfast including fresh coffee and a variety of breakfast offerings.
The Dip
Enjoy the warm sun and refreshing water at our outdoor pool.
The Mat
Grab a workout at our onsite fitness facility.
The Nest
Hang out in our comfortable common area, our version of an inviting living room where you can socialize or simply relax.
Accessibility
We strive to make your stay as comfortable as possible and to accommodate the needs of our guests with disabilities. Please contact the hotel if you have any special requests relating to your disability.
The Soap
Whether you are staying for a weekend or a long term stay, enjoy our complimentary laundry machines at the soap. The ultimate convenience for any guest.
Business Center
Comfortable spaces provide ideal venues for business, work and small events. And when you need to get work done, you can drop into our lobby with access to printing capabilities.
PAWS - Pets Are Welcome At Sonesta
We love your furry friends as much as you do. Sonesta is proud to invite your pets and provide special amenities like bowls, waterproof mats, and treats at check-in. $75 fee applies for stays up to 7 nights; $150 for all longer stays.
Parking
Enjoy the ease of our convenient self-parking for just $5 per vehicle, per night.
Check-In & Check Out
Please note that our check-in time is 4:00PM and check out time is 11:00AM. Early check-in fee $40, before 11am.