Event Locations
Celebrate in the Windy City
From intimate weddings and religious ceremonies to family reunions and milestone birthdays, Royal Sonesta Chicago River North is ready to celebrate and transform your next special event.
Gallery Ballroom
Full of glamour and natural light, the Gallery Ballroom is the perfect setting for wedding receptions and ceremonies, gala dinners, and large corporate events for up to 230 guests. Discover soaring 18-foot ceilings, sparkling crystal chandeliers, and a stunning outdoor terrace overlooking State Street.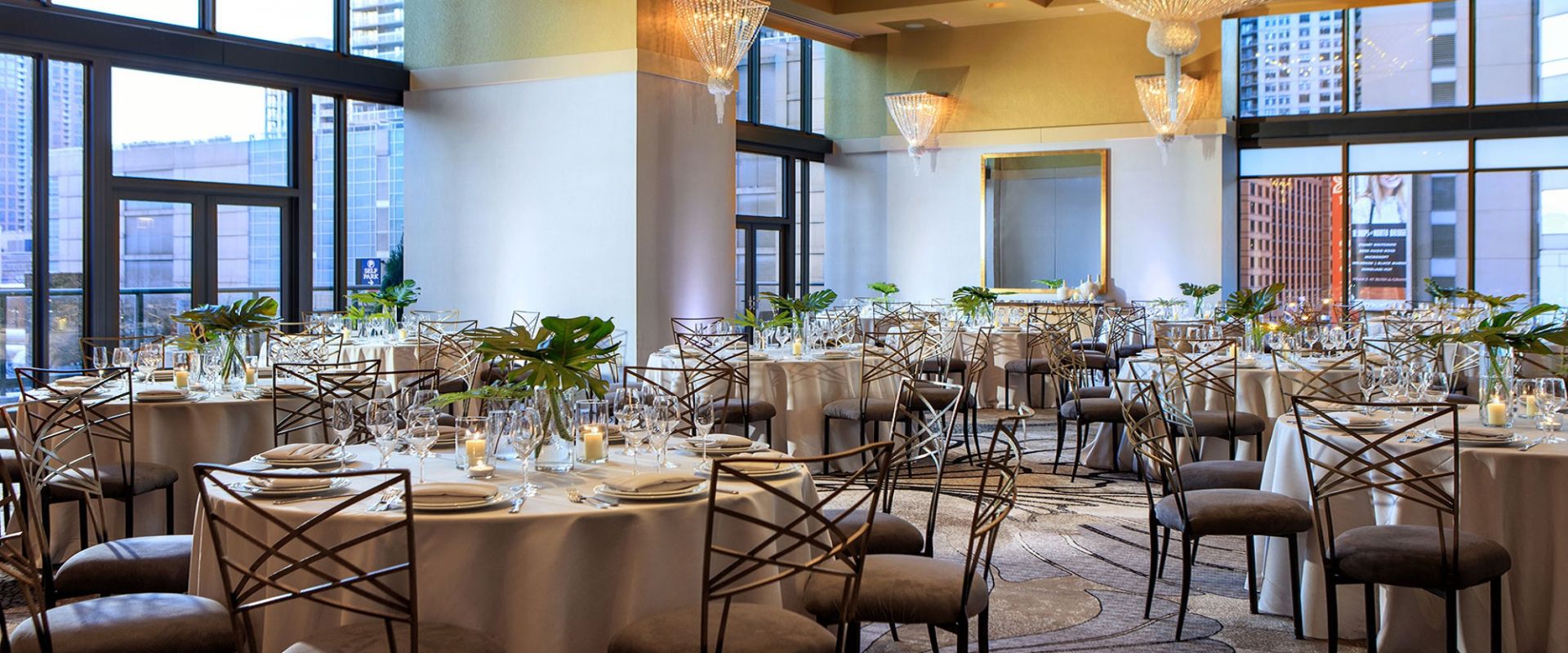 Fresco Terrace
Any event on the 17th-floor Fresco Terrace is sure to impress. With 775 square feet, this outdoor space is ideal for smaller wedding celebrations and events, accommodating up to 60 guests reception-style. Exquisite Chicago skyline views make for an inspiring event backdrop your guests will never forget.
Canvas Room
Located just beyond the Hotel Restaurant, the Canvas Room offers a beautiful, inviting space for intimate events ranging from business meetings and birthday parties to full wedding celebrations. Expand your event through to the Upper Canvas Terrace, which offers a beautiful outdoor space overlooking Illinois Street.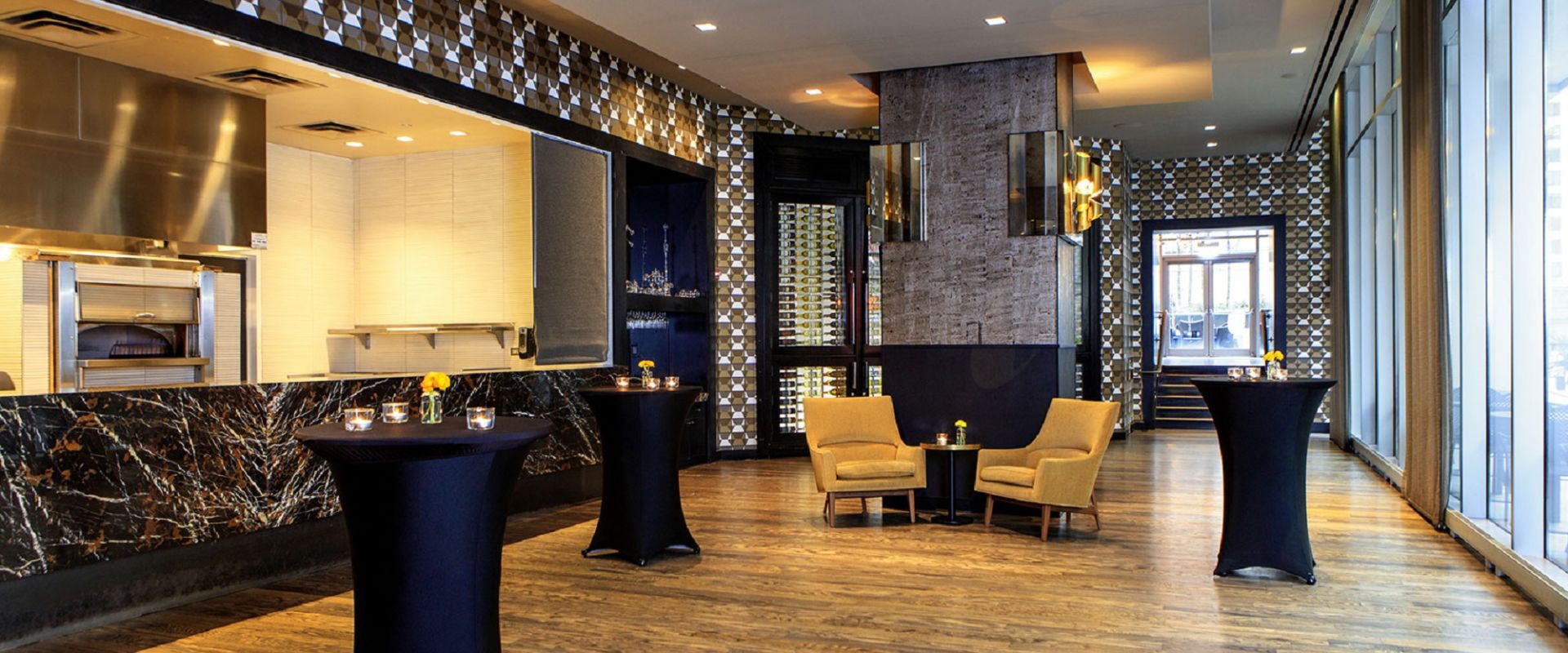 Bar
Make the impressive hotel bar your event backdrop with a full bar buy-out. The lavish interior, featuring modern light fixtures, makes for a great space to host intimate gatherings, cocktail hours, and business functions for up to 75 guests.
Contemporary Room
The Contemporary Room, located on the 6th floor, boasts stunning floor-to-ceiling windows and natural light. This flexible space is ideal for wedding receptions, gala dinners, or corporate events for up to 100 guests banquet-style.