Celebrate in paradise
Extravagant weddings. Family reunions. Religious ceremonies. Milestone birthdays — the Royal Sonesta Kaua'i Resort Lihue can handle them all. Make your special occasion truly so with sweeping garden or ocean views, attentive service, and delicious catering. Here's a sampling of our more than 10 Event Locations:
Kaua'i Ballroom
Throw yourself a ball … or a wedding or a reunion. Invite your friends and family, up to 1,350 guests, and treat them to a reception in this vast, sophisticated, and flexible space, designed to perfectly suit your needs at 17,280 square feet. The Kaua'i Ballroom features a soaring ceiling, the highest on the island.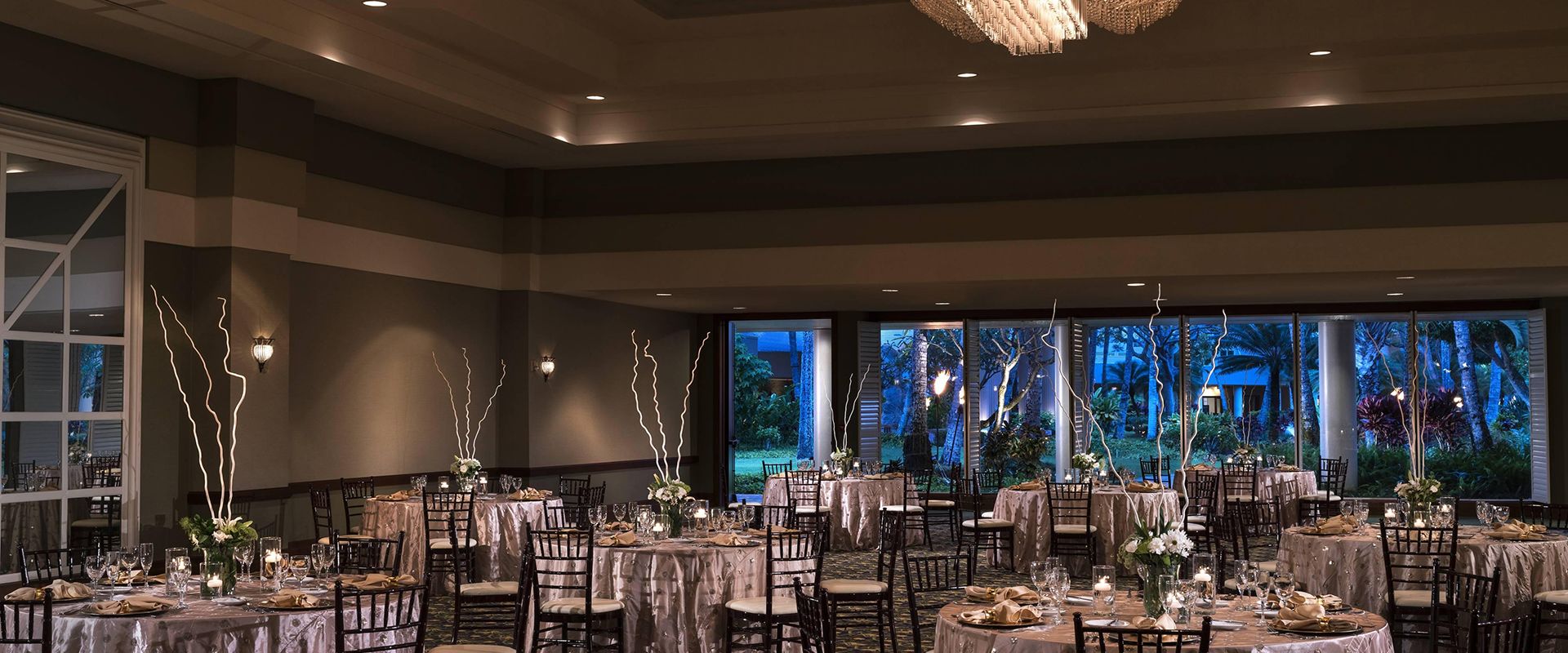 Puna Ballroom
Guests will enjoy waterfalls and fountains as they make their way to our Puna Ballroom, an ideal setting for a reception. The 3,150-square-foot space can host up to 330 guests.
Garden Courts
The perfect place for your intimate wedding or other occasion, our Garden Courts are surrounded by our lush gardens, creating a tranquil atmosphere for an unforgettable event.
Luau Gardens
Host your special event in paradise at the water's edge in Hawaii's most beautiful oceanfront event space. Our spacious luau gardens are perfect for any special event.