Sonesta Simply Suites Detroit Novi
Welcome to Novi
Check-in:
4:00 PM
|
Checkout:
11:00 AM
When you're away from home, you want peace of mind. You want to relax in all the ways you would at home. That's the inspiration behind Sonesta Simply Suites. In the warm, nurturing atmosphere of our Detroit hotel, you'll nestle into that feeling of comfort that comes from knowing you're well-cared for.
We're ef...
Read More +
Special Offers
Deal & Offers in Novi
Take the Elevator Home Holiday Package
Save 18% on your stay this holiday and a late check-out!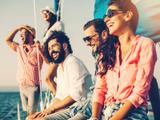 Members Always Save More
Sonesta Travel Pass members save even more with a discount off our best available rate.
AAA/CAA Member Discount
Receive 5% off of the Best Available Rate with your AAA or CAA membership!
Explore the Area
What's Nearby
About The Hotel
Hotel Details
Our All-Suite Hotel in Novi, MI
Whether you join us for a few days or a few weeks, we know that the highest compliment you can pay us is "You made me feel at home." At Sonesta Simply Suites Detroit Novi that's precisely the guest experience we strive to create.
Our large, cozy rooms help you spread out, whether traveling with the kids or your laptop. A full kitchen and our outdoor grill help you save money on dining out … and let you enjoy quality time with your family while dining in. Grab a workout in the onsite 24-hour gym, enjoy the convenience of free laundry machines, and wake up with free coffee in the lobby every morning. At our Novi, MI hotel, we keep it easy, so you can get on with your day.
The Gym
Whether aerobic or cardio – or both – are part of your workout routine, our gym is open around the clock, so you can make staying fit part of your Sonesta stay.
The BBQ
Enjoy the fresh air and enhanced flavors that come with grilling, right at our own gazebo. It's a great way to end the day, and a tasty way to enjoy your meal.
Simple Kitchen
Save time and save money by preparing your meals in the privacy of your own suite. No need to run out and spend a fortune at mealtime. Stock up at a nearby grocery store instead, and prepare meals your way in your kitchen, featuring a full-size fridge, stovetop, microwave, dishwasher, pots, pans and utensils.
The Laundry
For travelers who are staying awhile, and for those who prefer to pack light, our laundry facilities are free, providing the ultimate convenience.
Genuinely friendly, attentive staff
We want you to feel comfortable. You'll find that we're eager for you to enjoy your stay, whether you need alone time for that business project or you're looking for recommendations about local attractions and restaurants.
Accessibility
We want your stay to be as comfortable as possible and to accommodate the needs of all our guests. Please contact us if you have any special requests relating to your disability.
The Store
Whether it's free morning coffee or a late-night snack you crave, the store has you covered. Come on by and grab a free coffee in the morning at our Coffee Station. Or pay a visit when you're looking for a snack. The store is open for you 24 hours a day.
Spacious suites and workspace
There's ample room in your suite to get work done by day, and relax with a take-out or cook-in meal in the evening. Traveling with family? There's ample room for the kids. Here on business? Take advantage of your suite's generous workspace, large desk chair and free Wi-Fi around the clock.
Traveling with family? There's ample room for the kids. Here on business? Take advantage of your suite's generous workspace, large desk chair and free Wi-Fi around the clock.
The Pool
Our pool is temporarily closed for the season and is anticipated to reopen in May 2023. We apologize for the inconvenience.
Enjoy the sun and refreshing water at our seasonal outdoor pool. Take a dip in our seasonal outdoor pool!
PAWS - Pets Are Welcome At Sonesta
We love your furry friends as much as you do. Sonesta is proud to invite your pets and provide special amenities like bowls, waterproof mats, and treats at check-in. $75 fee applies for stays up to 7 nights; $150 for all longer stays.