The Government Rate is valid for Federal, State, and Local Government employees and U.S. Military employees. The government per diem is honored.
Rates do not include taxes. Subject to availability. Not available to groups. This rate requires a valid Government or Military ID be shown at check-in.
Special Offers
Other Offers from Sonesta Select Laguna Hills Irvine Spectrum
Explore All Offers
Planning Comes with Perks
Save up to 15% when you book seven or more days in advance.
Save up to 15% off 3 nights or more
The longer you stay, the more you save at Sonesta Select Laguna Hills.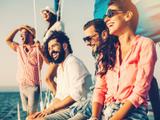 Members Always Save More
Sonesta Travel Pass members enjoy a discount when booking direct. Always. No strings attached. One more way that your membership brings you more.