Prime Redondo Beach Dining Venues
Immerse yourself in the best of Redondo Beach dining at one of our on-site restaurants. Sample classic American fare for breakfast and discover a new twist on Asian/American Fusion for dinner at SOL Restaurant. Explore local lunch and dinner favorites & signature cocktails in a hip atmosphere at Harbor Bar & Bistro. With several menus carefully crafted by Executive Sous Chef Hayato Yanai, our Redondo Beach dining venues offer unforgettable experiences for every palate.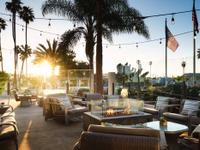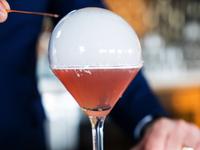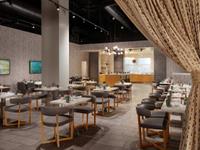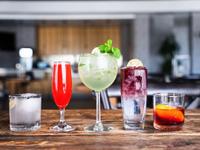 Frequently Asked Questions
Redondo Dining FAQs
We love your questions. Here, you'll find some of our favorites and their respective answers.
Plan Your Visit to Our Redondo Beach Restaurants
SOL Restaurant Breakfast Hours
Monday – Friday: 6:00AM – 11:00AM
Saturday – Sunday: 7:00AM – 12:00PM

SOL Restaurant Dinner Hours

Wednesday – Sunday: 5:00PM – 10:00PM
Harbor Bar and Bistro Hours

Daily: 11:00AM – 11:00PM
Lucky 7 Happy Hour
Harbor Bar and Bistro: Daily, 4:00PM – 6:00PM
SOL Restaurant: Wednesday – Sunday, 4:00PM – 6:00PM

For reservations, contact us at Addison.jolley@sonesta.com or 310.318.7701.