Sonesta ES Suites Chicago Waukegan Gurnee
Welcome to Waukegan
Check-in:
4:00 PM
|
Checkout:
11:00 AM
Enjoy the suite life at our Sonesta ES Suites Chicago Waukegan Gurnee hotel. Whether you stay for a few days or an extended stay, our spacious suites with fully equipped kitchens and free WiFi will provide a home away from home away experience. In the morning, free breakfast with fresh coffee and a variety of offerings.
Ideally located in North Chicago, near top attractions including Six Flags® Great America, USO Great Lakes, and the Genesee Theatre. We make sure your stay is surprisingly different by combining affordability with conveniences like parking and everyday surprises like complimentary treats and other unexpected delights. It's no wonder Sonesta ES Suites is a favorite for business and leisure travelers alike.
Extend Your Expectations with Sonesta ES Suites.
Read More +
Special Offers
Deal & Offers in Waukegan
Soak Up More Summer
Save up to 30% on your Sonesta summer getaway when you book and stay two or more nights by September 15. Longer stays mean more savings. Don't forget the sunblock.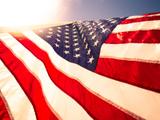 Navy Graduation Special Rates
Calling all Navy Graduates!
Six Flags Great America
Sonesta ES Suites Waukegan is only 4.2 miles from Six Flags. Come find your adventure and enjoy complimentary parking and complimentary Wi-Fi.
Explore the Area
What's Nearby
About The Hotel
Hotel Details
Our Hotel in Chicago, IL
You'll find a warm and friendly spirit at our newly redesigned Sonesta ES Suites Chicago Waukegan—one that elevates your experience to something more than just an overnight stay. Whether you're here for business or pleasure, we offer more ways to enjoy your stay and perfectly located close to North Chicago, as well as prominent businesses.
Our oversized suites have fully equipped kitchens for the ultimate convenience at mealtime. And you'll enjoy attentive service, everyday surprises that brighten your stay, and much more. Plus, you can take advantage of amenities like free breakfast, parking, and free WiFi. We aim to make convenience and ease synonymous with Sonesta ES Suites, whether you're here for business or pleasure.