Sonesta Posadas Del Inca - Lake Titicaca - Puno
Welcome to Puno
Check-in:
11:00 AM
|
Checkout:
10:00 AM
Explore the majestic Lake Titicaca, the most sacred lake in the Inca Empire, live the mystery of Puno, the folk capital of Peru and go back in time to share your ancestral traditions. Located on the shores of Lake Titicaca, the highest navigable lake in the world, Sonesta Posadas del Inca Puno combines traditional hospitality with first class service; The hotel offers an environment surrounded by beauty, tranquility and spectacular landscapes. Only 5 kilometers from the Plaza de Armas, the hotel offers easy access to the main tourist attractions, including the fascinating floating islands of Uros and its communities built with totora, the island of Taquile and Sillustani.
Read More +
Special Offers
Deals & Offers In Puno
AAA/CAA Member Discount
Receive 5% off of the Best Available Rate with your AAA or CAA membership!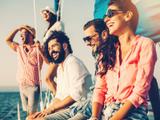 Members Always Save More
Sonesta Travel Pass members save even more with a discount off our best available rate.
Planning Comes with Perks
Save up to 15% when you book seven or more days in advance.
Explore the Area
What's Nearby
About The Hotel
Hotel Details
About Our Lago Titicaca - Puno Hotel
Sonesta Posadas del Inca Puno offers guests a unique experience on the shores of Lake Titicaca.
To make your stay more pleasant, we offer various services:
Business center with Internet access
24 hour Guest Service
Private dock provides easy access to the lake
Fire protection system
Baggage Storage
WiFi in all rooms and public areas of the hotel
Room Service from 5:00 to 22:00 hrs.
Laundry service
Souvenir shop
Foreign currency exchange
Breakfast buffet
Meeting room, ideal for cocktail parties up to 40 people
Medical assistance
Private parking
Tourist/travel assistance for guests
Currency exchange
Our front desk assists you with currency exchange of Dollars to Soles and vice versa
Souvenir shop
Visit the store Sol Alpaca, located next to the reception, which offers fine garments made of alpaca and vicuña.
Luggage storage
If you have a few hours before your return and wish to continue exploring the city of Puno, you can leave your luggage with our luggage storage service, free for our guests.
Private Dock
The private dock of the Sonesta Posadas del Inca Puno Hotel is used to board and disembark guests who wish to visit different tourist attractions at Lake Titicaca.
Business Center

Located on the first floor of the hotel, the Sonesta Posadas del Inca Puno offers its guests computers with internet service 24 hours a day.
Check in & Check Out
Our check-in time is at 11:00 AM and the check-out time is at 10:00 AM
Tours & Excursions
Our front desk at the hotel will recommend Tours and Excursions to the most important attractions in the region.
Transportation
Move around easily, we help you coordinate transportation services to and from the Manco Capac International Airport and the city center of Puno
Parking
Enjoy convenient parking privileges at Sonesta Posadas del Inca Puno, free for guests.