Welcome to Bucaramanga
Check-in:
4:00 PM
|
Checkout:
11:00 AM
Experience Colombia with Sonesta Hotel Bucaramanga. Our 5* hotel is located in Bucaramanga, municipality of Floridablanca, within easy reach of the most popular local attractions and landmarks. Stay only 15 minutes away from downtown Bucaramanga and 30 minutes from Palonegro International Airport.
Enjoy quick access to attractions like Parque Caracolí and Cañaveral shopping centers, Cerro Parque del Santísimo, and the Ruitoque table, as well as the main roads that lead to our local industrial, commercial, and free economic zones.
After a long day of exploration or work, retreat into our comfortable, modern rooms. From on-site dining to business and fitness centers, and our refreshing pool, take advantage of our carefully curated and varied amenities for a memorable stay in Bucaramanga, Colombia.
At Sonesta Hotels & Resorts, we're so happy you're here.
Read More +

Weekend Rate
Enjoy our spectacular pool on the terrace with beautiful view. 10% discount Friday, Saturday and Sunday.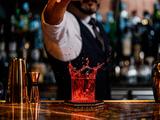 Shake Up Your Stay
Make it special from the start with a voucher for two complimentary cocktails. Cheers to you!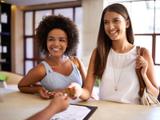 Best Available Rate
Our best available unrestricted rate.
Explore the Area
What's Nearby
About The Hotel
Hotel Details
About Our Bucaramanga Hotel
Sonesta Hotel Bucaramanga, featuring 104 modern and comfortable rooms, opens its doors to a modern first class hotel located in the exclusive sector of Floridablanca, a metropolitan area of ​​Bucaramanga with direct access to the Caracolí Shopping Center.
The services of the Sonesta Hotel Bucaramanga offer you the comforts of a modern 5-star hotel in Bucaramanga. Specializing in business and leisure travelers, Sonesta Hotel Bucaramanga offers a swimming pool on the terrace with a view of the city, gym, free WIFI, business center, restaurant and bar.
Ask about all the 5 star services you will find at this elegant hotel in Bucaramanga and enjoy a first class experience.
02 grand meeting rooms for corporate and social events.
05 meeting rooms. With capacity for up to 04 people.
Our hotel also offers ADA compliant guest rooms.
With direct connection to Parque Caracoli Shopping Center, the Sonesta Hotel Bucaramanga offers you a number of options and activities that will keep you active and with everything you may need at hand.
Fitness Center
Fitness Center at Sonesta Bucaramanga is located on the 7th floor of the hotel, in front of the front desk.
Check-in & Checkout
Our check-in time is at 3:00 PM and the check-out time is at 1:00 PM .
Board Rooms
Our guests receive 2 complementary hours in our board rooms located on floors 9 to 13
Transportation
Move around easily, we help you coordinate transfer services to and from Palonegro International Airport
Swimming Pool
Relax at Sonesta Bucaramanga's heated pool. Surrounded by spectacular views of the city, and a pleasant terrace located on the 7th floor.
Business Center
Sonesta Bucaramanga helps you stay connected by providing laptops to use them during your stay.