Sonesta Hotel El Olivar Lima
Welcome to Lima
Check-in:
4:00 PM
|
Checkout:
11:00 AM
Discover a natural oasis in the heart of Lima, Peru. Take a walk through the ancestral pyramids and glorious cathedrals. From natural attractions to the most spectacular shopping centers, everything is here. Located in the San Isidro district, our Lima hotel offers easy access to the charms of this city, boutiques and shopping centers, restaurants, and nightlife.

This exclusive hotel with 134 rooms is recognized as one of the best hotels in Lima, providing an excellent restaurant with the best of local and international cuisine, outdoor pool, gym, meeting rooms fully equipped with the latest technology, business center, and 24-hour guest service.

At Sonesta Hotels & Resorts, we're so happy you're here.
Read More +
Special Offers
Deal & Offers In Lima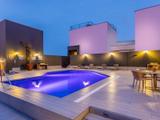 Weekend Offer - 20% off
Come and spend your weekend with us with our 20% off weekend special!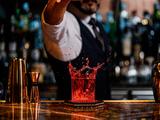 Shake Up Your Stay
Make it special from the start with a voucher for two complimentary cocktails. Cheers to you!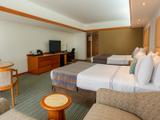 Stay 3+ Nights & Save 12%
Stay 3+ nights in our hotel in Lima and save 12%.
Explore the Area
What's Nearby
About The Hotel
Hotel Details
About Our Lima Hotel
Sonesta Hotel El Olivar offers its guests a unique experience. In order to make your stay a memorable experience, we offer the following services:
El Olivar Restaurant Bar
Wireless Internet access in public areas
Outdoor pool
Laundry service
Private parking
12 conference rooms
Room service 24 hours
Fitness Center
Deposit box
Assistance with tours and activities
Business center
Guest Services 24 hours
Beauty salon
Medical assistance
Money exchange
Swimming Pool
The outdoor pool of Sonesta El Olivar will keep you in shape during your business and leisure trips.
Due to health emergency measures given by the Government, the use of the pool will have restrictions on the allowed capacity.If you require its use, it is necessary to request a reservation by email at reservas.sonestaolivar@ghlhoteles.com to check the availability of schedules.
Business Center
Always stay connected with our fully equipped Business Center.
Beauty Salon
The Beauty Salon at Sonesta El Olivar is equipped to add those final touches to its natural assets, offering manicures and pedicures, hair treatments and waxing.
Now open with limited capacity. Appointments are required for specific hours.
Transportation
Move around easily, we provide transportation service to and from the Jorge Chavez International Airport. Additional fees apply. Please contact us by email reservas.sonestaolivar@ghlhoteles in order to coordinate this service.
Fitness Center
Our complete and exclusive gym for guests of Sonesta Hotel El Olivar in Lima.
Now open with limited capacity. Appointments are required for specific hours. Please contact Front desk for more assistance.
Check-In & Checkout
Our check-in time is at 3:00 PM and the check-out time is 12:00 PM