Welcome to Bogota
Check-in:
4:00 PM
|
Checkout:
11:00 AM
Located in the north of Bogotá, one of the most dynamic cities in Latin America, Sonesta Hotel Bogotá is located at the corner of 127th and 15th streets. The new, fun, modern and sophisticated Sonesta Hotel Bogotá offers the best location and exclusive suites. that provide comfort to those who travel for pleasure or business. 126 rooms with first class facilities, business center, full service restaurant, lounge bar, room service, 24 hour concierge service.
Read More +
Special Offers
Deal & Offers In Bogotá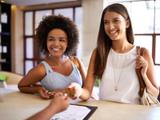 Best Available Rate
Our best available unrestricted rate.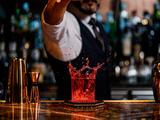 Shake Up Your Stay
Make it special from the start with a voucher for two complimentary cocktails. Cheers to you!
Planning Comes with Perks
Save up to 15% when you book seven or more days in advance.
Explore the Area
What's Nearby
About The Hotel
Hotel Details
About Our Bogotá Hotel
The hotel offers first class facilities, a full service business center, our full service restaurant Cook's, Beer Restaurant & Pub, lobby bar, 24 hour room service, 24 hour guest service.
The hotel is part of the Metro de 127 Shopping and Entertainment center with more than 20 boutiques, restaurants, spa and gym. The Unicentro shopping center is across the street from Sonesta Hotel Bogotá.
Parking
Enjoy parking privileges in the indoor garage of Sonesta Hotel Bogotá, free for our guests.
Transportation
Transfer easily, we coordinate transfer services to and from the El Dorado International Airport .
Business Center
Get up to date in our 24-hour business center, offering all the services and equipment you need to maintain your productivity and keep in touch with your company.
Spa
Ananda Spa at the Sonesta Hotel Bogotá, is a place for relaxation and rejuvenation, with an intimate experience to indulge in private.
Check in & Check out
Our check-in time is at 03:00 pm and the check-out time is at 12:00 noon .