Welcome to Valledupar
Check-in:
4:00 PM
|
Checkout:
11:00 AM
Experience Valledupar, Colombia, with Sonesta. A modern, full-service hotel, Sonesta Hotel Valledupar is located near Centro Comercial Guatapuri, a premier shopping center, and popular local attractions. Enjoy first-class facilities, a full-service business center, restaurant, lobby bar, room service, 24-hour concierge, Wi-Fi, pool, gym, and an executive floor.

Our hotel is situated close to the House of Culture and the School of Fine Arts, both of which are parts of the Colombian Ministry of Culture. The city of Valledupar is renowned for hosting the annual Vallenato festival, one of the most important music festivals in Colombia, which celebrates the local musical tradition.

At Sonesta Hotels & Resorts, we're so happy you're here.
Read More +
Special Offers
Deal & Offers in Valledupar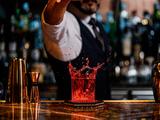 Shake Up Your Stay
Make it special from the start with a voucher for two complimentary cocktails. Cheers to you!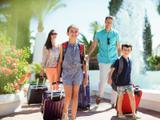 Stay Longer, Save More.
Save up to 30% when you book 2+ nights with code SAVEMORE.
Planning Ahead Has Its Advantages
Why wait to book your next trip when there's perks to planning ahead? Book now with code SONAP and score savings on your next escape.
Explore the Area
What's Nearby
About The Hotel
Hotel Details
About Our Valledupar Hotel
Sonesta Hotel Valledupar offers guests a unique experience. To enhance your stay, we offer a variety of services:
Business Center or E Corner with Internet access
Wireless Internet in public areas
Room service 6:00 am-10:00pm
Outdoor pool
VIP rooms
Laundry service
Baggage storage
Business Center
Located at the lobby of Sonesta hotel Valledupar, offers its guests equipment with high speed internet service, available 24 hours.
Check-in & Checkout
Remember that our Check in schedule is at 03:00 pm and the Check-out time is at 1:00 pm.
Fitness Center
Our fitness center, located in the basement of the hotel, allows you to exercise at any time of the day.
Luggage storage
If you have a few hours before your flight and want to continue exploring the city of Valledupar or want to make last minute shopping at the Shopping center next to the hotel, you can leave your luggage with our luggage storage service, free for our guests.
Transportation
Move around easily, we coordinate transfer services to and from Alfonso López Pumarejo Airport (VUP).
Swimming Pool
Sonesta Valledupar's outdoor pool will keep you fit and relaxed during your trips, both business and leisure.
Vip Meeting Rooms
Our guests of the Sonesta Valledupar get complementary use of our Vip Meeting Rooms located at the lobby.