Welcome to Valledupar
Check-in:
4:00 PM
|
Checkout:
11:00 AM
The best full-service hotel in the city, with an excellent location north of the city, connected Guatapury Plaza, the best shopping center, offers first-class facilities, a full-service business center, restaurant, lobby bar, service to the room, 24-hour concierge, Wi-Fi, pool, gym and executive floor. The hotel is located near the House of Culture and the School of Fine Arts, each part of the Colombian Ministry of Culture. The city also hosts the annual Vallenato festival, one of the most important music festivals in Colombia, which celebrates the music of this region.
Read More +
Special Offers
Deal & Offers in Valledupar
Discount For 55+
Special Rate for Guests 55 and Over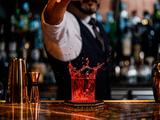 Shake Up Your Stay
Make it special from the start with a voucher for two complimentary cocktails. Cheers to you!
Sonesta Slumber
We've partnered with sleep expert Dr. Rebecca Robbins to create a package of tips and treats for a better rest.
Explore the Area
What's Nearby
About The Hotel
Hotel Details
About Our Valledupar Hotel
Sonesta Hotel Valledupar offers guests a unique experience. To enhance your stay, we offer a variety of services:
Business Center or E Corner with Internet access
Wireless Internet in public areas
Room service 6:00 am-10:00pm
Outdoor pool
VIP rooms
Laundry service
Baggage storage
Business Center
Located at the lobby of Sonesta hotel Valledupar, offers its guests equipment with high speed internet service, available 24 hours.
Check in & Check out
Remember that our Check in schedule is at 03:00 pm and the Check-out time is at 1:00 pm.
Fitness Center
Our fitness center, located in the basement of the hotel, allows you to exercise at any time of the day.
Luggage storage
If you have a few hours before your flight and want to continue exploring the city of Valledupar or want to make last minute shopping at the Shopping center next to the hotel, you can leave your luggage with our luggage storage service, free for our guests.
Parking
Our hotel in Valledupar offers convenient parking privileges, free for our guests. Get more information on how to park comfortably in the hotel and its surroundings.
Transportation
Move around easily, we coordinate transfer services to and from Alfonso López Pumarejo Airport (VUP).
Swimming Pool
Sonesta Valledupar's outdoor pool will keep you fit and relaxed during your trips, both business and leisure.
Vip Meeting Rooms
Our guests of the Sonesta Valledupar get complementary use of our Vip Meeting Rooms located at the lobby.
Pet friendly
We recognize that your pet is part of your family and we are pleased to welcome them. With rooms that allow dogs, your dog should not miss all the fun.