Sonesta Hotels & Resorts
You're ready to get out there, and we can't wait for you to check in here. Whether you've set your sights on an urban getaway or a coastal oasis, Sonesta Hotels & Resorts has a stay designed with you in mind. Upon arrival, you'll feel a genuine connection with the staff and an undeniable harmony between the hotel and its surroundings. Unplug in stylish rooms inspired by your destination, and enjoy a host of indoor and outdoor amenities, as well as delectable onsite dining and work-friendly spaces for business travelers.
Sonesta Hotels & Resorts Images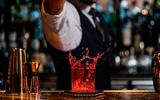 Shake Up Your Stay
Make it special from the start with a voucher for two complimentary cocktails. Cheers to you!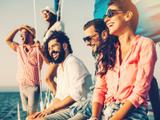 Members Always Save More
Sonesta Travel Pass members enjoy a discount when booking direct. Always. No strings attached. One more way that your membership brings you more.
Travel Pass & Shell + Fuel Rewards®
Travel Pass Members: Book a 2-night stay at Sonesta by February 15, 2023 and save $1 per gallon on your next fuel-up at Shell.
Featured Hotels
Welcome to Sonesta Hotels & Resorts