At Sonesta, we think you deserve the royal treatment. That's why we'll greet you with a voucher for two complimentary cocktails, two draft beers, or two glasses of wine to enjoy during your stay. Just use the promo code TWIST when you make your reservation. Cheers to you!
Offer is only valid at participating The Royal Sonesta. Subject to availability. Must book with promo code TWIST. This offer may not be combined with any other discounts, promotions, offers, or packages, and is not valid for groups of 9 or more. Must be 21 years of age or older to receive alcoholic beverages. Value may vary by property. No cash value; may not be redeemed for cash. Offer not applicable to room service. Limit two drinks per package, per stay. Local laws, rules, and restrictions apply, and so offer may not be available in all locations. Check with respective Royal Sonesta Hotel for details.
Special Offers
Other Offers from The Yorkville Royal Sonesta Hotel Toronto
Explore All Offers
Members Always Save More
Sonesta Travel Pass members save even more with a discount off our best available rate.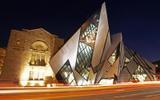 A Museum Experience
Create your Culture with our new Yorkville Museum Experience Package!
Plan Ahead, Savings Start at 5%
Book 7+ days in advance for 5% savings or more.