Host your wedding against the lush backdrop of The Clift Royal Sonesta Hotel. With its multiple banquet halls, breathtaking views of the San Francisco skyline, and luxurious amenities, The Clift Royal Sonesta Hotel is the perfect setting for a truly special wedding celebration.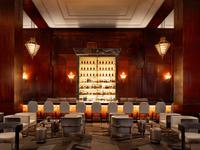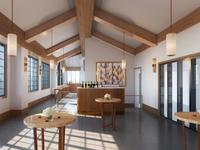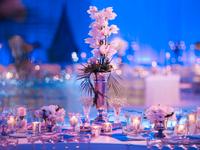 Need Help Picking Your Ideal San Francisco Wedding Venue?
Plan Your San Francisco Wedding
Have questions about our offerings, venues, and services? Find all the answers for your special day here.
Our Guests' San Francisco Wedding Stories
"Wedding Weekend of Our Dreams"
"I initially reached out to The Clift when considering it for our hotel block. Its convenient location in the city and the old SF glamour of the Redwood Room would be great for our family flying in for the wedding. In my first conversation with Jill Plemons, she said "Congratulations! Where are you getting married?" and I had to confess that I did not know. We knew that planning a wedding during COVID would be riddled with uncertainty, and our original venue for both the ceremony and reception had fallen through. At that moment, Jill became my wedding fairy godmother sharing that The Clift had recently remodeled the Spanish Suite that could be used for events. With the support and care of the entire Clift staff, we held the most special (and safe! and easy!) wedding weekend, having our ceremony, reception, hotel block, and afterparty all hosted at The Clift."
"Convenient Location"
"The location was great for visitors to explore SF. We held our rehearsal dinner at Del Popolo (a Michelin-rated Bib Gormound!) which was a 6-minute walk from The Clift, on the day after the wedding everyone too BART to the Oakland Colosseum to watch the Battle of the Bay series Giants v. A's"
"Elegant Hotel"
"The remodel is truly beautiful with simple and modern elegance while still keeping true to the old glamour of the hotel. Our guests were so impressed by the space and found the rooms quiet and comfortable."
"Best Bar"
"A stunning space that made our weekend feel elevated and unique. We had family in from Chicago, Minnesota, and Texas, and the Redwood Room was a slice of old SF to share with them. The drinks were delicious!"