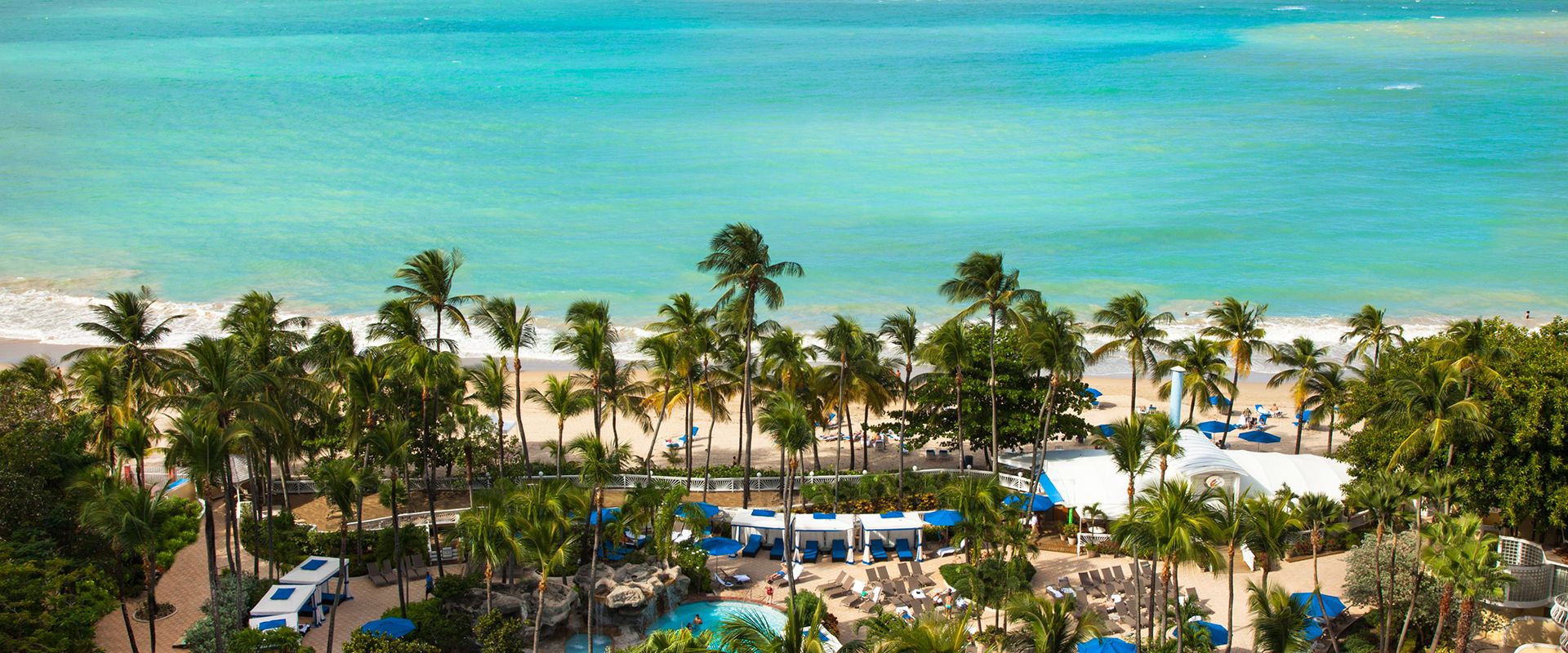 Stay Safe at Royal Sonesta San Juan
We'd like to start by thanking you for trusting us during these very challenging times.  Like you, our entire team is anxiously awaiting our return to all the services and experiences but until that day comes, we want you to know we are committed to making the best of the current situation, and that we will do our very best to help you Stay Safe with Sonesta. 
Full Stay Safe with Sonesta program details can be found at Sonesta.com/staysafe, and below are highlights of how it is being implemented at our resort:
Please note, for the health & safety of our guests and team members, Sonesta hotels require guests to wear face coverings in all indoor public areas.
Limited-contact check-in and check-out
Guests and employees will always maintain 6-feet or social distancing.
Limited number of guests on all of our elevators, and guests must sanitize hands prior to riding the elevator.
Social distancing must also be maintained in all public spaces; lobby, restaurants, fitness center, pool, and gift shop.
Your guestroom has been sanitized and Stay Safe with Sonesta sealed for your arrival.
Your room will not be serviced by housekeeping unless you specifically request it. 
Additional towels, linens and non-essential items (laundry bags, pen, paper, etc.) that have been removed from your room are available upon request.
As of Friday, January 8, 2021, the Governor of Puerto Rico extended the curfew for the island between the hours of 11:00 pm and 5:00 am until February 8, 2021, which seeks to contain and manage the impact of the virus in the Island. During these curfew hours, all our guests won't be allowed to share in the public areas of the hotel and will be required to stay in their room. Additionally: 
Beaches are open for use but always maintaining 6 feet of distance or more based on the CDC guidelines. No alcoholic beverages can be consumed in the beach.
The Pool (and Pool areas) are open everyday from 7:00 am to 8:00 pm with maximum capacity of 30%.
The gym will be open everyday from 7:00 am to 7:00 pm with maximum capacity of 30%.
Restaurants and other shops in the Island will be open everyday until 10:00 pm max and with maximum capacity of 30%.
Alcoholic beverages will be served until 10:00 pm everyday while consuming food in a table.
| | |
| --- | --- |
| Bodeguita Coffee Bar  | Daily from 6:00 am – 09:00 pm  |
| Ocean Breeze Restaurant | 11:00 am – 7:00 pm (Friday to Sunday)  |
| Karaya Bar | 5:00 pm – 10:00 pm (Friday to Sunday)  |
| Ruth's Chris Steak House | Daily from 4:00 pm - 10:00 pm  |
| Aleli & Sak-I Restaurants  | Will remain closed.  |
We look forward to welcoming you on your next trip to San Juan!
During these challenging times, tell us how we're doing to help you Stay Safe with Sonesta: (888)SAFE-050 or staysafe@sonesta.com.